This was taken in King Crab to celebrate earliet Mom's day.

Jasmine seldom get her picture taken cos her mother focus too much on her little brother. Poor girl...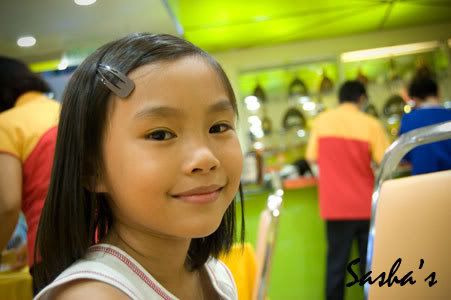 Her birthday was celebrated last month (29th) without cake and pressie. So I got her this and it made her day... Just a tiny cake that cost me RM5.90 and it made 3 kiddos happy. Value for money!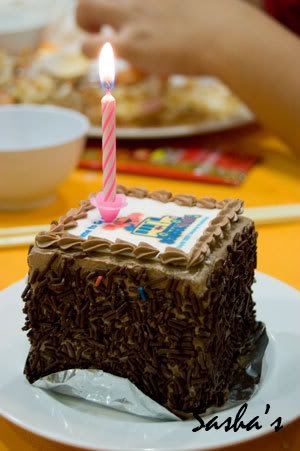 And of course the little boy enjoyed the fried rice and the Elmo cake.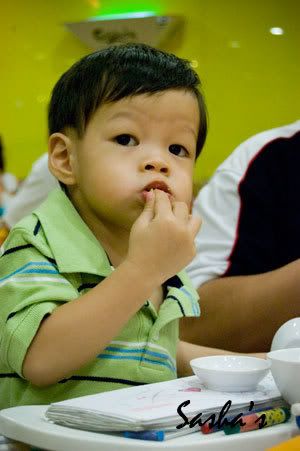 And no pics of the VIP cos photog is too busy eating crab. Muahahahah
4 comments: